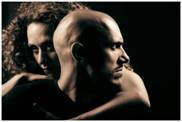 When you get a divorce, one of the assets you risk losing is your health care coverage, especially if the policy was carried through your spouse's employer. Health care costs in this country are too high to risk even one day without coverage. The good news is that you may be able to secure health insurance coverage, even temporarily, while you find a permanent solution to the problem. You do not have to wait for an "open enrollment period" to change coverage or obtain new coverage as divorce is deemed a "qualifying event" that allows coverage to be changed or obtained at any time.
COBRA May Be an Option
The Consolidated Omnibus Budget Reconciliation Act, or COBRA, allows for temporary protection of health insurance through a spouse's employer, if the business employed more than 20 people. Thirty-six months after the divorce is final, you may elect to continue paying premiums. A payment schedule that includes making monthly payments can ease the financial burdens you are already nervous about meeting. COBRA payments must be made on time every month, or you will lose your health care insurance coverage. If you remarry or obtain coverage under a new group health plan, coverage under COBRA will terminate.
COBRA premiums may be significantly higher than the new individual health care insurance options available on the market now. Since health care reform, many of the benefits normally found only in group coverage can now be obtained through individual health insurance. Double check with us to see if individual health insurance will be less expensive than your COBRA premium by calling us at 1-800-257-1723 or visiting our website, www.health-life-dental-insurance.com.
Some states protect a former spouse's health insurance coverage through their own state laws, which may prove to be more generous than COBRA coverage. Your attorney may be able to provide you with more information in that regard.
Continued Coverage by Former Spouse
As part of the settlement agreement in your divorce, you may be able to maintain your health insurance coverage for a set period of time after the divorce. This arrangement is very common until you are able to find your own coverage.
Coverage for Children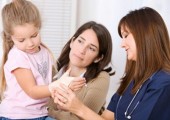 Your former spouse must cooperate, as well as his or her employer with your attempts to maintain coverage for the children. Federal law protects this right of a child to have health care coverage under the Qualified Medical Child Support Order, or QMCSO. This order states that the custodial parent may go directly to the group health plan and bypass the former spouse, to obtain coverage. The QMCSO may take the insurance premiums for the plan out of the employee's paycheck. However, if you are not able to obtain or keep health insurance for your child for whatever reason, there are still some child-only health plan options available. Contact us for more information on this.
Divorce is tough enough without having to worry about losing health insurance coverage and facing enormous medical bills. The peace of mind you need is at Health-Life-Dental-Insurance.com. Click here to get a quote on health insurance, or call 1-800-257-1723 to speak directly to a professional insurance agent with over a decade of experience.